In Memory
Kraig Kushar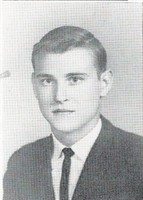 I am sorry to inform you that Kraig Kushar peacefully passed away January 16, 2015 at 12:02 am at his home in Sun River Oregon.
Kraig had been fighting pancreatic cancer prior to August 2014. His wife Sharon, daughter Kari, brothers Peter and Kent and Bill and Mickie Schuyler were at his side during this time.
Condolence cards and memories may be sent to their home at P.O. Box 3009, Sun River Oregon 97707.